Strategic Digital Marketing Services For Your Enterprise
In an increasingly digital world, going online is a necessity. From active social media activity to ranking on Google searches, your brand needs to be out there.
We Have The Digital Marketing Solutions To Do That.
Let's work on your Digital Marketing Strategy together
Truelogic is one of the leading digital marketing agencies in the Philippines with a list of client successes and industry expertise under our belt.
Your Digital Marketing Success in the Philippines Begins Here
Many brands and enterprises grapple with similar challenges when it comes to their digital marketing. Do they scale up in-house or partner with a digital marketing agency.
The digital landscape offers companies across the spectrum the opportunity to connect with their customers – and there's a way to maximize that advantage for your brand without distracting you from your core business.
Truelogic is a trusted name in the Philippines' digital marketing industry. We've got the expertise you need, whether you're a B2B or B2C enterprise or service-oriented firm who wants a reliable digital marketing services partner. You can count on us to execute critical marketing strategies following performance- and insight-driven methodologies that we will work on – together.
Partner with an experienced digital agency in the Philippines for your campaign and experience real online growth for your business.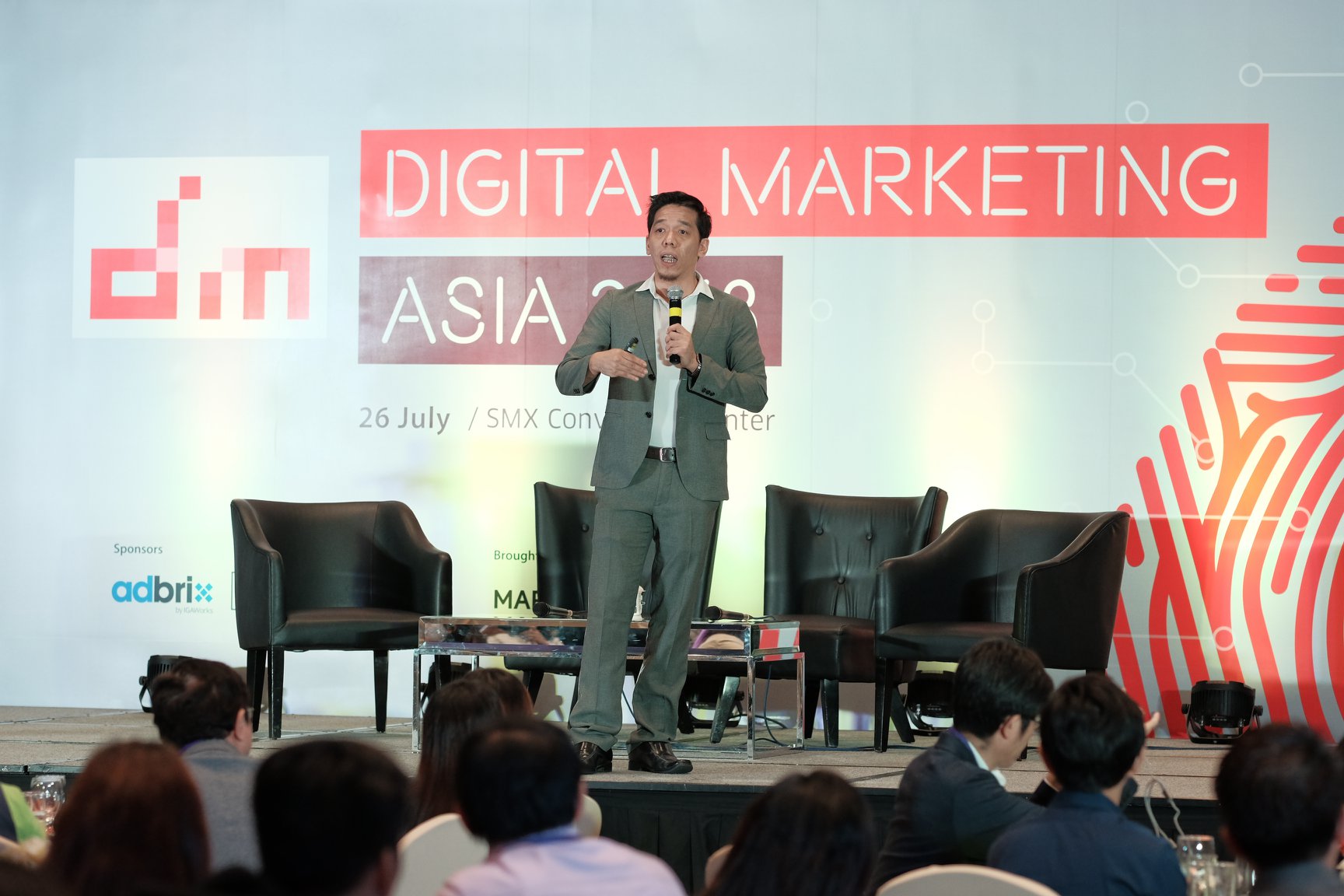 What Digital Marketing Services Are Right For Your Business?
Not sure what digital marketing solutions you need? Ask Truelogic, a leading digital marketing service provider in the Philippines, for solutions that are right for your business.
Web Design: The most fundamental building block of your digital marketing efforts is your website. Own and control your home on the Internet with a website that understands your customers' needs and provides the information, products, and services they seek.
Search Engine Optimization: If you're looking to improve brand awareness and provide better matches between the products and services you offer and customer needs, you need SEO to tell your market you're the business they want.
Social Media Marketing: Social media is for you if you're building up your community presence, running brand promotions, and deploying other customer engagement activities that will connect you with your audience. Social media marketing gives your brand a voice and a direct two-way connection to customers. Paid social and social selling are important extensions of your social marketing campaign and can drive real conversions and sales.
Paid search/PPC/Search Engine Marketing: You can jumpstart any tactical campaign, upsell products and services, and create immediate results for your brand based on preset goals. Your presence will be felt by Google, website ad display campaigns, and YouTube.
Content Marketing: The creation of useful, memorable content for your audiences results in stronger brand connections, product promotions, and top of mind recall for those who produce that best content in their niche. Content is valuable across the marketing landscape – whether it's on your website, for link building purposes, for social media, or for paid search and PPC.
Email Marketing: Email marketing campaigns nurture customers with offers and information that drive engagement and purchase. Any brand that wants to strengthen its conversion and transaction goals will use email marketing to make meaningful, personalized connections with its online customer base.
Put Your Brand Out There With Our Digital Marketing Services
Search Engine Optimization (SEO)
Google Search results matter. Increase your brand's visibility with better Google page rankings – tap into our expert knowledge of SEO to capture more brick and mortar customers using local SEO, as well as click and mortar customers online.
Need digital marketing specialist support for your campaigns? Talk to us about your marketing requirements. We'll find the best keyword opportunities for your PPC ad campaigns, create compelling copy on social media – even redesign your website for you.
A website is your digital business card – we're here to make sure it represents the best of your brand. Our digital marketing agency provides top-tier designs that enhance your ecommerce presence and facilitate online transactions with intuitive, easy-to-use online storefronts such as Shopify.
Quality content stands at the center of digital marketing. No other digital marketing agency in the Philippines can offer unparalleled content for businesses as we do. We create, optimize, and publish quality website copies and blogs that build your authority and resonate with your audience. With our digital marketing services, content will be a pillar for your brand's presence.
The important thing for businesses right now is to stay in front and center of customers, and social media marketing offers that. With social media as part of our digital marketing services, we provide your brand with extra leverage to engage and be closer to your audience.
A review can make or break any brand – we're here to make sure your business' reputation stays on the good side of your customers. We develop digital marketing strategies that help you stay on top of what customers say about your brand.
Build website authority and relevance by providing content that matters to your audiences – and signal this to Google with link building strategies that recognize the value of your content. Link building is an important digital marketing activity that will strengthen your SEO efforts, which translates to better rankings.
Personalize your dialogue with your online customers by engaging them with email marketing campaigns that encourage them to visit your website, learn more about your services, and make purchases. Email marketing is a proven cost-effective tactic, especially for B2Bs enterprises and service-oriented businesses – but it is equally invaluable to B2Cs who are building up their ecommerce presence.
How Digital Marketing Services Drive Business Growth
Strategic digital marketing activities are fundamental to helping your business become more prominent and successful at driving relationships. They also bring customers much closer to closing a transaction than traditional marketing.
Want to move your customers further down the sales funnel?  Here's what effective digital marketing solutions from the right digital marketing service provider can do for you.
Improved searchability: When customers Google something on the Internet, there's intent to get more information, transact online, or contact your business about your services.
Stronger customer network: A brand that communicates regularly with its customer becomes closer to them, encouraging loyalty and attachment to the brand. You also enjoy customer-to-customer interactions that give you the powerful WOM endorsements and increased brand equity.
Lead generation: Watch customers who haven't heard of your business before take a look at your products and services and narrow down their choices to include you on the shortlist.
Potential closed loop transactions: Activate an ad campaign, lead them to the right pages, and watch your customers complete transactions. And it all starts with one click.
Talk to trusted digital marketing specialists in the Philippines who know what you need. Truelogic is here to help.
Becoming a top digital marketing agency doesn't just happen overnight. Truelogic has a list of clients that are giants in their own industries. See how Truelogic can elevate your brand to greater heights.
The quality of service TrueLogic provides its clients is exceptional. They deliver results and the people of Truelogic are a joy to work with. They have mastered the art and science of knowing what really is at the root of certain issues, and they know how to address them efficiently.
With the help of Truelogic, we have drastically improved the overall look and feel of our Moringa-O2 brand website. And with our website fully-revamped, cleaner, and more modern in terms of design, it has since been performing well for the brand. Coupled with the ongoing SEO efforts of Truelogic, our website statistics have been improving monthly, resulting in better customer interaction on our end.
I knew that I made the right choice, not only in doing SEO for the company, but also with Truelogic. From the sales people to the technical people, everybody made sure that they guided me properly. My primary objective in doing SEO is to really increase our customer base, and I'm delighted to say that we were able to do that. Not only did we increase our B2B partners, but we are already tapping B2C customers.
What made Truelogic standout from other digital marketing companies was the expertise and depth of understanding what they do. Since working with them, we have offloaded the need to manage and maintain our website, allowing us to focus on our core strengths and services. Truelogic has also been proactive in tuning our site to react to the latest SEO techniques.
Been working with Truelogic for almost a year now. They really walk the talk, gives us compelling recommendations and comprehensive reports. Thanks to them, our website performance is in its best shape ever. The people are easy to work with, approachable and understanding of our company's challenges.
Truelogic is the top SEO company in the Asia Pacific region. I've been sending them work for years and admire their values and work ethic.
I'm ready to try digital marketing for my business. How do I start?
It all starts with a dialogue between you and us. If you have an idea where to start, tell us – or we can recommend where to start. As a leading digital marketing service provider in the Philippines, we will analyze your current digital marketing efforts and recommend a strategy that matches your marketing goals – whether it's to build and strengthen your presence on Google, social media, help you rebuild your website, or launch a tactical ad campaign. Your digital marketing campaign may focus on only one or two of these disciplines – or turn into a hybrid campaign that leverages several of them.
We look forward to collaborating with you. Contact us today and our business development specialists will be ready to speak to you at the earliest opportunity.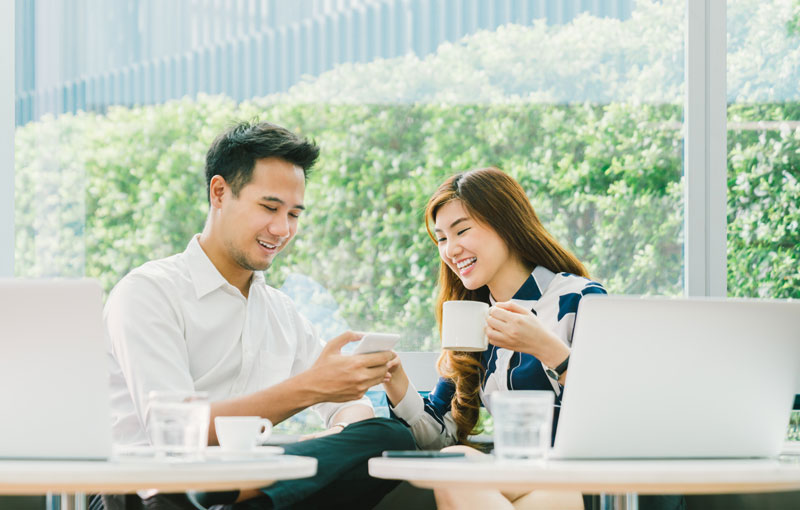 Why You Should Work With Truelogic
Truelogic is one of the top digital marketing agencies in the country. With a list of successful marketing campaigns under our belts, there are a lot of reasons to work with us.
We're a digital marketing services pioneer in the Philippines
We have over a decade of expertise deploying strategic digital marketing services for Philippines and overseas clients. We're confident in our digital marketing solutions' benefits for our clients. We focus on strategies that create the most impact – and we work fast to execute them.
We work with clients across the spectrum
Our portfolio of clients includes B2B, B2C, as well as enterprise-level businesses. As a digital marketing service provider, we achieve a thorough understanding of your products and services, your marketing goals, and set measurable targets for how to reach your audiences.
We strengthen the agility of your marketing campaigns
Results matter. Our focus is on constant improvement and optimization – and we're ready to pivot your digital marketing services campaign to strengthen your reach and connection with your audiences.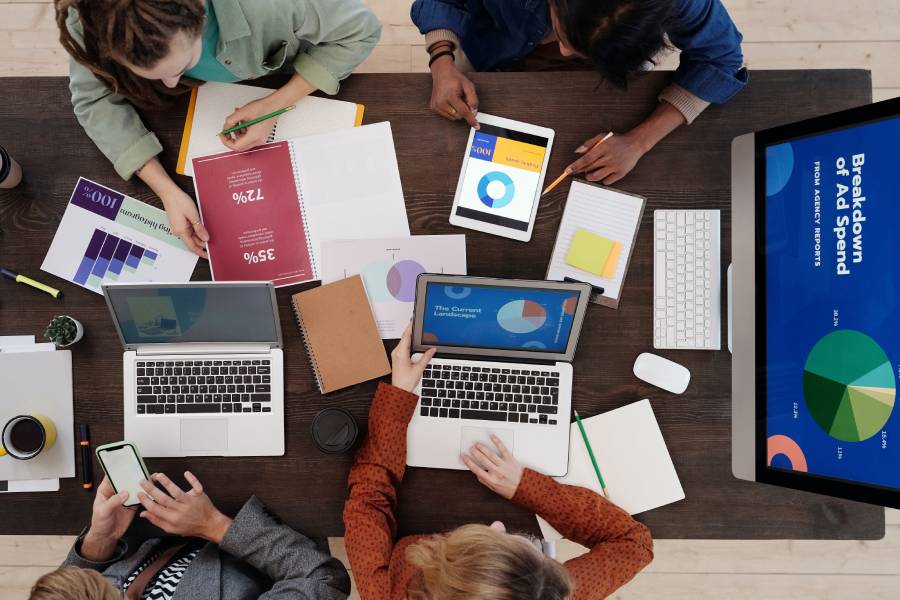 We're comfortable speaking the brand language of our clients – and it shows in the way we run your content marketing, social media, SEO, web design, and email marketing campaigns.
Launch a Digital Marketing Campaign
Want to rank your website? Need to boost your social media presence? Looking for content to establish brand authority? Our team will plan your digital marketing campaign for you.
Let's Talk About Your Goals
Every digital marketing campaign starts with us getting to know about your business and goals.
A Tailored Digital Marketing Strategy
Our digital marketing experts will work around your goals to develop a digital marketing strategy just for your business.
Reporting the Results for Your Campaign
We love being the bearer of news for our clients. When it comes to results, you'll always hear it from us. At the end of every month, you'll receive a full report of your digital marketing campaign.
Our Digital Marketing Expertise Extends Beyond Different Industries
We work with brands in different industries and provide them with digital marketing strategies that help them dominate the landscape. Let us be your digital marketing service provider for your business and start being in the same league as the big players.
Frequently Asked Questions
Read our latest social media blogs
The ever-growing demand for short-form video content has made Reels a powerful marketing tool. Since its introduction on Facebook and
Read More »
Do you remember having to set up separate admins for Facebook business pages? Are you still managing your pages and
Read More »
Choosing a social media marketing agency to help your business grow is a big decision. You're entrusting someone to drive
Read More »